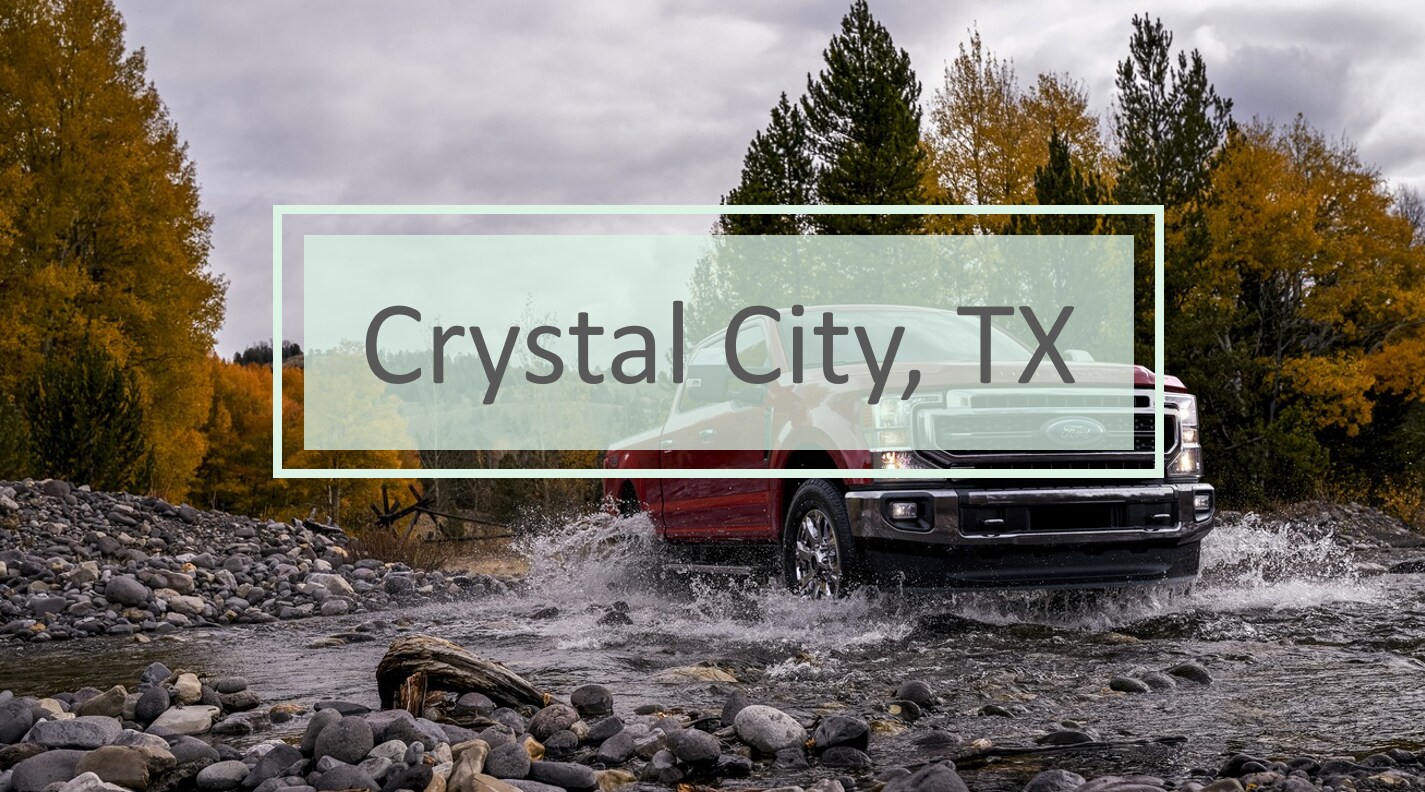 About Griffith Ford Near Crystal City, TX
If you are currently considering purchasing a new or previously owned Ford vehicle and are located in the greater Crystal City, TX, area, the staff at Griffith Ford will be able to assist you in getting a dependable vehicle that is affordable for your budget. Whether you are looking for a car, truck, SUV, or a different type of vehicle, our highly knowledgeable and friendly team members will able to help you and your family find a vehicle that can satisfy all of your needs.
Traveling to Griffith Ford
The drive to Griffith Ford should take approximately 42 minutes to complete and is 39.8 miles long. To begin with, start out by going northwest on N 4th Ave toward N Highway 83/US-83 S/US-83 N. You will then need to turn right onto N Highway 83/US-83 N. Afterwards, continue to follow US-83 N. You will eventually need to turn right onto E Main St/Texas Hill Country Trail/US-90 E. Your final destination, Griffith Ford Uvalde, will be located at 3000 E Main St.
About Crystal City, TX
Crystal City, TX, is one of the most historically significant locations in the entire state. It was the site of the largest Japanese internment camp in the country during World War 2. It would later be notable for being the site of the founding of the La Raza Unida political party.
Main Attractions in Crystal City, TX
Due to its excellent location, Crystal City, TX has access to a number of high-quality eateries and great places to grab a drink. Some of the more popular locations among the people who live there include such restaurants as:
Miguelitos Mexican Grill

Oasis Drive In

Yolie's Steakhouse and Mexican

Golden Chick
 Sights in Crystal City, TX
During your visit to Crystal City, TX, you will find a number of activities that both you and your family will love. Among some of the more popular sights located in the area are the following places:
Spot - a popular local venue that often hosts great live music nights

Guild Theater - long-running local cinema that shows a variety of different films.

Thompson Hunting Lodge - hunting lodge that provides various amenities to hunters

Rick's Lounge - a popular local bar known for serving quality drinks