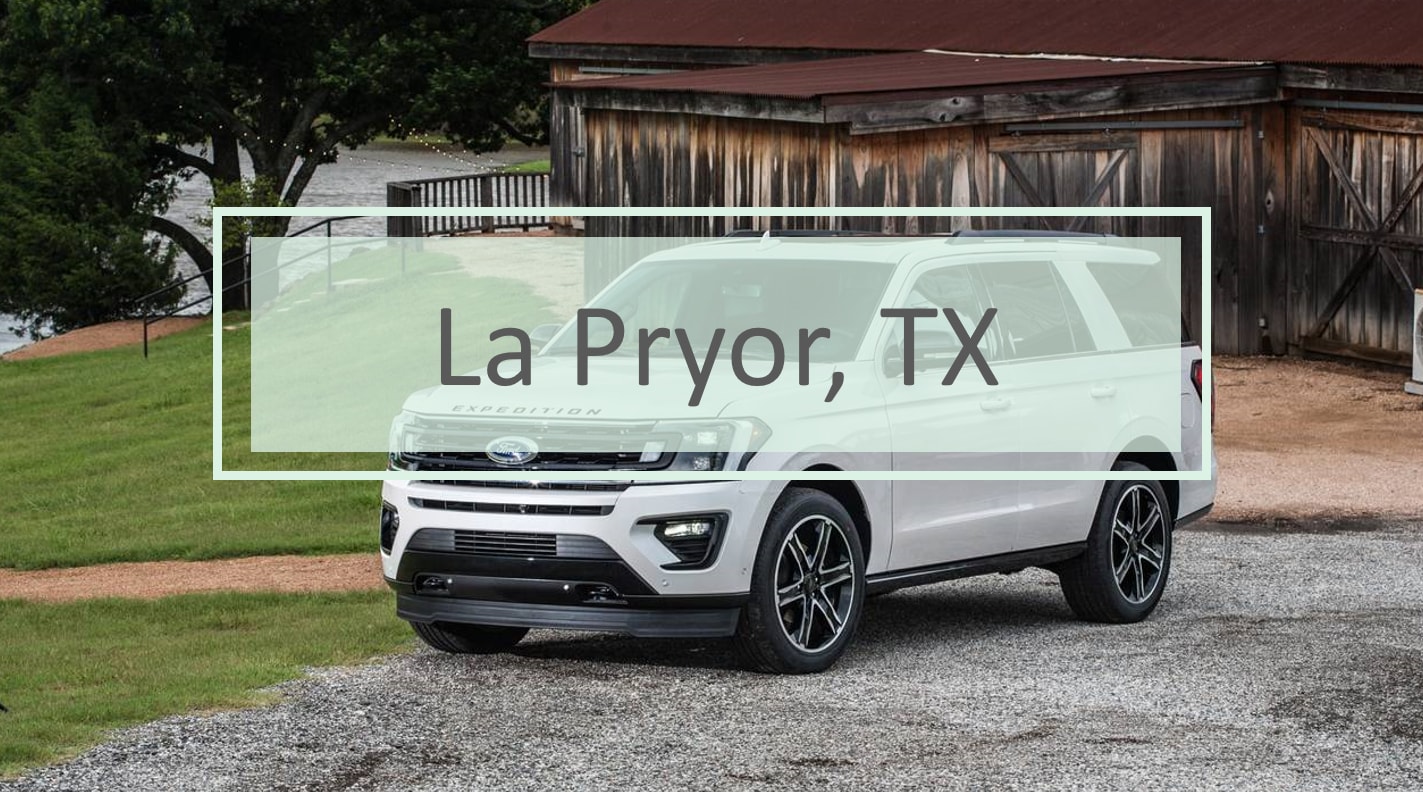 About Griffith Ford Near La Pryor, TX
If you are currently in the market for a brand new or lightly owned Ford vehicle and are located in the greater La Pryor, TX, area, the team at Griffith Ford will be able to help you find a reliable vehicle at a price you can afford. Whether you are looking for a car, truck, SUV, or something else entirely, our highly knowledgeable and friendly staff will be able to help you and your family find a vehicle that you will love for years to come.
Traveling to Griffith Ford
The trip to Griffith Ford should take approximately 27 minutes to complete and is 22.6 miles long. To begin with, start out by going north on Railroad St toward W. Edith St. You will then need to take the 1st right onto W. Edith St. and take the 1st left onto N US Highway 83/US-83 N. Continue to follow US-83 N and then make a left turn onto S. Getty St/US-83 N/FM-117. Turn right onto E Main St/Texas Hill Country Trail/US-90 E. Your final destination, Griffith Ford Uvalde, will be at 3000 E Main St.
About La Pryor, TX
La Pryor, TX, is a beautiful small town that is part of Zavala County, Texas. The town's namesake was Col. Issac T. Pryor, a town leader and prominent landowner who owned a ranch in the 1880's that comprised the area the town is largely built on now.
Main Attractions in La Pryor, TX
Due to its prime location, La Pryor, TX has a number of great restaurants and amenities in the area. Some of the more popular places to eat among the people who live there include such places as:
People's Café

My Hamburger Stand

Sights in La Pryor, TX

Texas Café
There are a number of popular and all age-appropriate activities for you and your family to take part in during your visit to La Pryor, TX. These include, but by no means are limited to, the following places:
SeaWorld San Antonio - see a variety of aquatic shows and help support marine conservation while having a great time at a waterpark.

Bandera Bowl - highly popular local bowling alley with a variety of weekly specials.

Los Paisanos Bar - popular location with great live music throughout the week.

Cool Crest Golf Course - enjoy a few rounds on this artfully designed golf course.