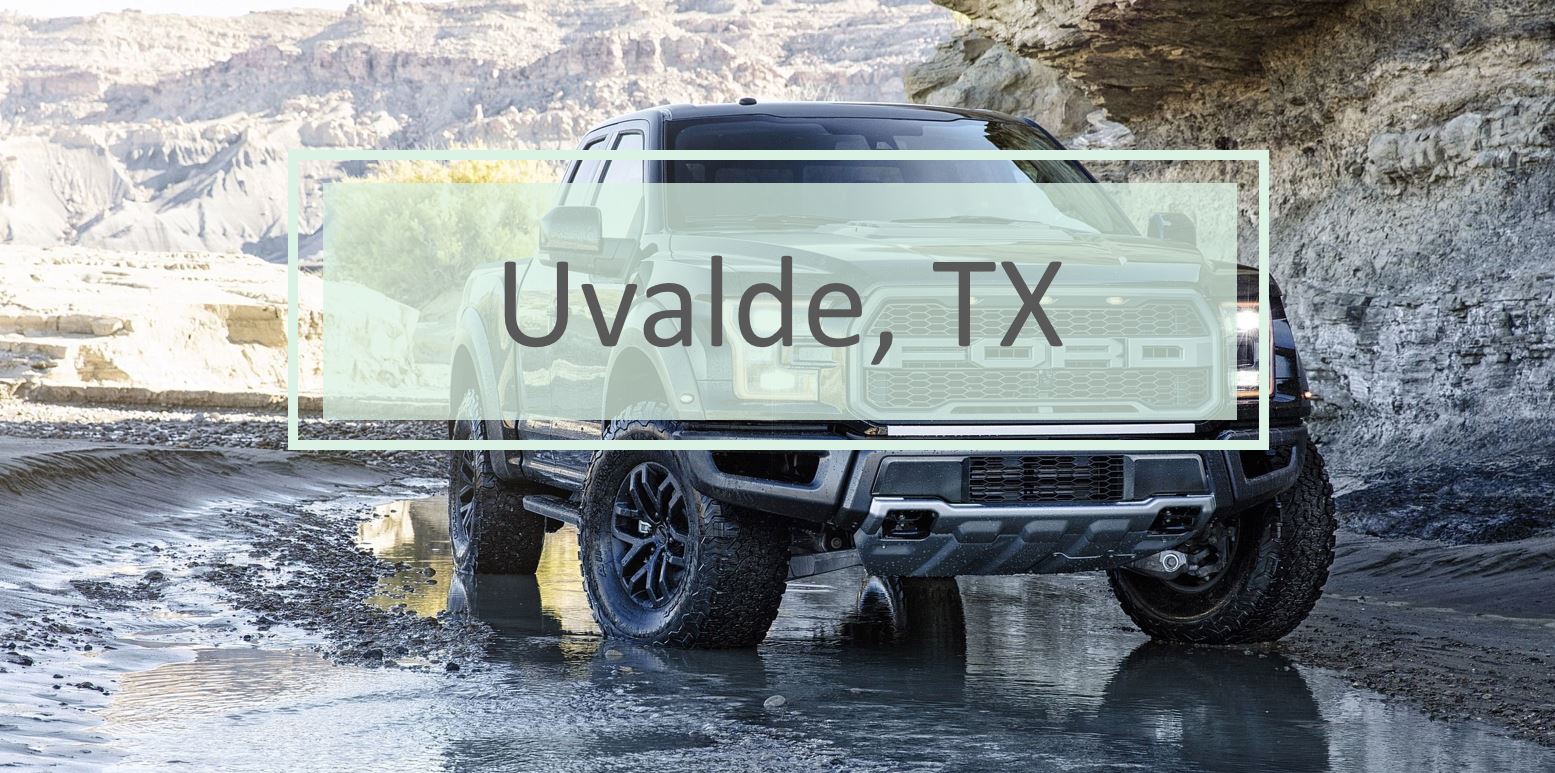 About Griffith Ford in Uvalde, TX
If you and your family are located in the greater Uvalde, TX area and are currently considering purchasing a new or previously owned Ford vehicle, the team at Griffith Ford would love to hear from you. Whether you are interested in getting a car, truck, SUV, or something else entirely, our team can help you find a vehicle that your family will love and come to rely on. Our financing department is able to work with both good and bad credit scores, so no matter what your financial situation is, our team will be able to help you find a vehicle within your budget that you can be excited about.
About Uvalde, TX
Uvalde, TX was founded in 1853, thought it actually had a different name at the time - Encina. In 1856, the area in which it was located was formally organized as a county, and the town would be renamed Uvalde after a Spanish governor. Today, the town is known for producing high quality honey, as well as being the birth place of Academy Award winning actor Matthew McConaughey.  
Main Attractions in Uvalde, TX
Thanks to its prime location within the state, Uvalde, TX has a number of great restaurants to choose from when it comes to a place to get a wonderful hot meal or a refreshing, cool drink. Some of the more popular choices among the people who live there include eateries such as:
-Oasis Outback
-Hangar 6 Air Café
-Jack's Steak House
-Julio's
Sights in Uvalde, TX
No matter what type of activities you and your family are interested in, there are a number of astounding natural sights and views to take in during your visit to Uvalde, TX. During your time there, some of the places which you may wish to consider going to include:
 Uvalde Memorial Park - park that contains picnic areas on the banks of the Leona River. It has an amphitheater, fountains, playground equipment, and basketball & volleyball courts.
-Briscoe-Garner Museum - historical center which chronicles the life of John Nance "Cactus Jack" Garner, who served as Vice --President to Franklin Delano Roosevelt.
-Inge Mountain - a conical formation with an elliptical base that is composed of large, purplish boulders.
-Antiques on the Square - historical square that provides visitors with high-end antique shopping.